Starting MSRP from $22,855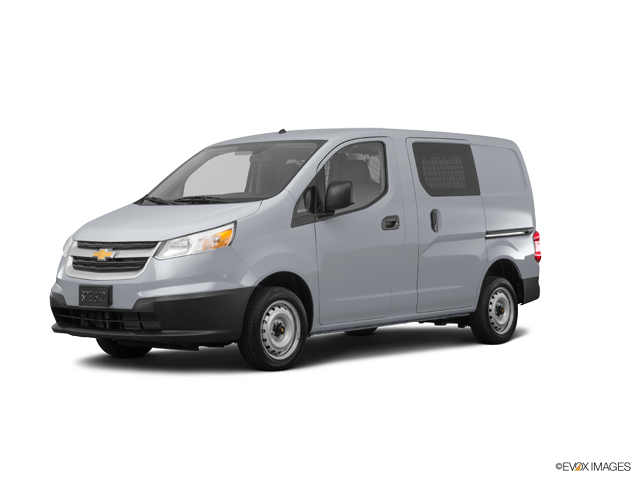 If you're looking for a versatile cargo vehicle that is efficient and effortless to operate, then met the all-new Chevrolet City Express Cargo Van. This van has 122.7 cu. ft. of storage room and a turn diameter of 36.7 ft., so you can stash all the supplies you need while still being able to get around in the city. The safety of you and your passengers is of prime importance. The new City Express Cargo Van comes standard with 6 air bags and high-rated safety features such as rear park assist to help you stay safe. When you buy the City Express Cargo Van, you become eligible for the Chevrolet Business Choice Program complete with owner benefits and customization options. Pay a visit to your Chevrolet dealer near Jacksonville and Greenville. We have a large inventory of new Chevrolet models. Explore our selection and pick the vehicle with trim and add-ons that you want. We also have great specials at our dealership If you wish to learn more about them, then give your local Chevrolet dealer a call at (910)338-1697. You can also request a quick quote online!
Chevy City Express Cargo Van Vehicles in Wilmington, NC
At Jeff Gordon Chevrolet in Wilmington, we invite you to use the next few minutes and really get to know the new Chevy City Express Cargo Van. Our goal is to make it easy for you to explore 2018 color and trim options so that the features and look are just right for who you are and want to be. That's why you can easily customize the below City Express Cargo Van to visualize your choices. Don't just be tempted by the unique styling of a new 2018 City Express Cargo Van - play around and make it yours! This is where you get to imagine yourself driving down the roads of North Carolina in a new Chevrolet City Express Cargo Van.
Select a trim to learn more about safety, comfort, and quality vehicle mechanics available with a fantastic warranty to keep you on the road. Once the facts are clear, come on by for a test drive! View Chevrolet lease deals and APR specials as well as our own custom dealership specials for one more reason to visit your Chevy City Express Cargo Van dealer in Wilmington.